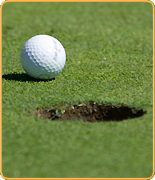 welcome!
There is nothing that will get your mind off everything like golf. They say you get so sore at yourself you forget to hate your enemies.
Golf Courses / Resorts / Real Estate / Property For Sale in - Portugal
---
Search Portugal Golf
Property For Sale by Towns
---

---
Actual Weather in Faro, Portugal:
°C -
Wind : Km/h °
Humidity : % - Precipitation : mm
Clouds : % - Last Observation :

Restaurant Casa Velha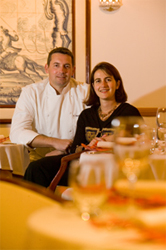 This restaurant "Casa Velha" is located in one of the most beautiful complexes of golf of Europe, in the centre of "Quinta do Lago", close to the doors of Faro.

Celine and Yannick Guichaoua will welcome you, on their premises, within a refined and charming environment at the edge of the ocean. Pine forest and eucalyptus will charm your senses.

In season, you will benefit from the freshness of a splendid flowered patio of multicoloured Bougainvilleas and of a Moorish fountain.

In winter, you will prolong your dinner around the traditional chimney.
This former old typical farm was marvellously refitted and will surely allure your eyes. Knowing how to combine the authenticity of a highest level cuisine with a know-how of exception, Yannick and all its team will make you discover and taste all the range of creative and tasty dishes, based on the most beautiful regional products. Yannick is a creator, strongly inspired and yet distinguished. His creations will transport you far away. Its fame is already made.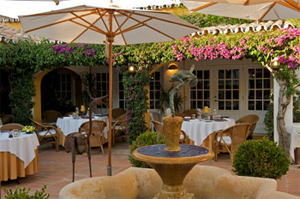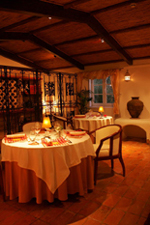 Address: Roundabout No. 6 right
8125-034 Quinta do Lago
Algarve

Telefone: +351 289 394 983

Email: hedikh@gmail.com

Web site: www.restaurante-casavelha.com


Contact advertiser
* Required information.
Sponsored Advertisements in Portugal
Golf Property For Sale © 2012 - Online Since 2010 - Created by
HeLo