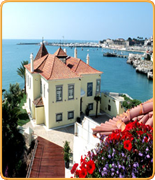 Cascais
Visit the historical Lisbon's area, where tradition is unchanged since decades. The weather is the main factor which regulate local activity, and allows production of some rare fruits, vegetables or topsoil vegetable products.


Golf Property / Real Estate For Sale in Cascais - Lisbon - Portugal
---
Search Portugal Golf
Property For Sale by Towns
---
Sponsored Advertisements
in Portugal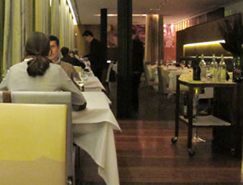 Restaurant Eleven - Lisboa
Este restaurante possui um conjunto de elementos tangíveis que o diferenciam e que assumem uma importância determinante do próprio conceito de experiência proposto aos clientes.
---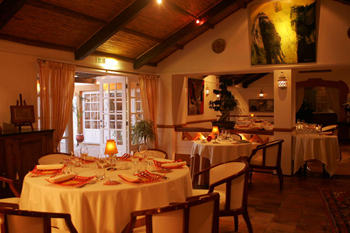 Restaurant Casa Velha
The restaurant Casa Velha is located in one of the most beautiful complexes of golf of Europe, in the centre of Quinta do Lago, close to the doors of Faro.
---
Actual Weather in Faro, Portugal:
°C -
Wind : Km/h °
Humidity : % - Precipitation : mm
Clouds : % - Last Observation :

LISBON - CENTRAL COAST - Cascais - 4 bedroom luxury villa for sale in Penha Longa, with a 2 car garage, swimming pool and garden - on the golf
Villa - Detached Houses - Golf:
Price: € 1270500
Town: Cascais
Region: Lisbon-Center
Country: Portugal
Description:
Located between the mountains and the sea, next to the charismatic cities of Sintra and Cascais, at Quinta da Penha Longa you can enjoy the most beautiful scenery of the region.

Through a complete network access, the center of Lisbon is just minutes away. The proximity of several schools and shopping centers, you and your family will have everything they need for day to day.

These 2 floor villas have 4 suites, with large closets / dressing room, living room and dining room, kitchen with pantry, 5 bathrooms and garage.

You can also enjoy a carefully designed garden and a private pool.

Come see these fabulous villas and enjoy an exceptional life in the most beautiful natural scenery of Lisbon.

Prices between € 1.097.250 and € 1.260.000.
Number of Bedrooms: 4
Living Area: 327 square metres
Land Size: 1257 square metres

Cable / Satellite (Availability)

ADSL (Availability)

Telephone

Terrace

Garden

Lawn

Pool
Fill in the form below to Enquire about
Villa in Cascais ref: SLI8328
* Required information.
Sponsored Advertisements in Portugal